Opioid abuse in a high-risk pregnancy clinic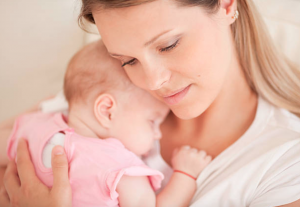 We are conducting a short-term longitudinal study of mothers-to-be who are in a high-risk pregnancy clinic at the University of Tennessee Medical Center in Knoxville (UTMC). We are interested in relationships between opioid misuse, childhood maltreatment, borderline features, stress, social support, depression, and anxiety. We will see mothers when they are pregnant, access information on birth outcomes from medical records, and follow the mothers up when the infant is about 12 weeks old. We plan to assess how the mother-infant relationship is developing, how mothers are coping with parenting stress, how satisfied they feel about their parenting, if they are exposed to domestic violence, and whether or not they relapse with opioids.
An additional construct we are particularly interested in is reflective functioning (mentalization), which is the capacity, in this case in a mother, to make sense of her own mental and emotional states, and those of her child. The ability to understand one's own and seek to understand others' feelings and motivations, makes for warm and close relationships and good emotion regulation. Poor reflective functioning is associated with a history of childhood trauma such as maltreatment and separation from, or loss of, a caregiver. Good maternal reflective functioning is associated with the development of a secure attachment with the infant. Individuals with borderline personality disorder (see below) have extremely low reflective functioning.
At UTMC, doctors are trailblazers in weaning mothers-to-be off opioids before the birth of their babies in combination with an intensive behavioral health intervention, thus preventing neonatal abstinence syndrome (NAS) in most cases.
http://www.knoxnews.com/story/news/health/2017/07/26/knox-doctors-research-prompting-protocol-change-detoxing-pregnant-women/511594001/
We would like our research to inform an intervention targeting reflective functioning to help mothers maintain abstinence from drugs and improve parenting following the birth of their infants.
Child development in the offspring of mothers with borderline personality disorder (BPD)
BPD symptoms include impulsive self-destructive behavior, difficulty dealing with anger, mood swings, frantic efforts to avoid abandonment, alternately idealizing and devaluing others, and instability in a sense of identity. In the Child and Adolescent Development Lab, we compare offspring whose mothers have BPD with offspring whose mothers do not. We also examine self-reported borderline features along a continuum, which are highly correlated with a diagnosis.
We are currently investigating the experience of maltreatment in preschool offspring of women with BPD and how this experience is reflected in the stories that children tell. These stories may reflect children's internal working models or schemas developed in early caregiving relationships, which may reflect the process by which early experience affects future development, including BPD. We are also examining the rate of the intergenerational transmission of maltreatment from mothers who have BPD to their offspring compared to a normative sample. Moreover, we are examining the relationship between rejection sensitivity and borderline features in young adults and their parents.
Role Reversal
These studies examine a reversal in parent and child roles, e.g., when a mother looks to a child for care, or a father plays with his child as if he were another child rather than setting appropriate limits.
We are currently developing a coding system to assess role reversal from videotaped problem-solving interactions between mothers and their adolescents.