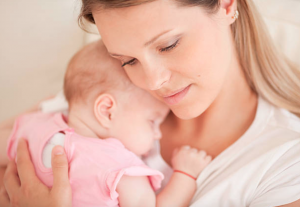 Opioid abuse in a high-risk pregnancy clinic
We are conducting a short-term longitudinal study of mothers-to-be in a high-risk pregnancy clinic at the University of Tennessee Medical Center in Knoxville (UTMC).  Some of the mothers are at risk due to opioid misuse, others due to non-drug-related factors. We are interested in relationships between opioid misuse, childhood maltreatment, borderline features, stress, social support, depression, and anxiety.  We see mothers when they are pregnant, we access information on birth outcomes from medical records, and follow the mothers up when the infant is about 3 and 6 months old.  We will assess the relationship between opioid misuse and how the mother-infant relationship is developing, how mothers are coping with parenting stress, how satisfied they feel about their parenting, if they experience domestic violence, and whether they relapse with opioids.
An additional construct we are interested in is reflective functioning (mentalization), which is the capacity, in this case in a mother, to make sense of her own mental and emotional states, and those of her child.  The ability to understand one's own and seek to understand others' feelings and motivations, makes for warm and close relationships and good emotion regulation.  Poor reflective functioning is associated with a history of childhood trauma such as maltreatment and separation from, or loss of, a caregiver.  Good maternal reflective functioning is associated with the development of a secure attachment with the infant.
We are also interested in comparing treatment options for pregnant women who misuse opioids in pregnancy. The standard of care is for women to maintain on low doses of opioids to minimize cravings. However, this does not take advantage of many women's desire to stop using opioids prior to giving birth. Moreover, neonatal opioid withdrawal syndrome (NOWS; formerly termed neonatal abstinence syndrome NAS) is a likely consequence for these women's infants, just as it is for women who continue to misuse opioids during pregnancy. NOWS infants are born dependent on opioids. Physicians at UTMC are on the forefront of assisting women withdraw from opioids during pregnancy in conjunction with an intensive behavioral intervention to reduce the likelihood of relapse.
http://www.knoxnews.com/story/news/health/2017/07/26/knox-doctors-research-prompting-protocol-change-detoxing-pregnant-women/511594001/
PAST STUDIES:
Child development in the offspring of mothers with borderline personality disorder (BPD)
We are not currently studying offspring of women with BPD directly. BPD symptoms include impulsive self-destructive behavior, difficulty dealing with anger, mood swings, frantic efforts to avoid abandonment, alternately idealizing and devaluing others, and instability in a sense of identity.  In the past we compared offspring whose mothers have BPD with offspring whose mothers do not.  We also examined self-reported borderline features along a continuum, which are highly correlated with a diagnosis.
The data collected on the women who misuse opioids in pregnancy included assessment of BPD in the form of self-reported borderline features. We examined the relationship between borderline features, opioid misuse, and infant outcomes.
Role Reversal
This study examined a reversal in parent and child roles, e.g., when a mother looks to a child for care, or a father plays with his child as if he were another child rather than setting appropriate limits.
We developed a coding system to assess role reversal from videotaped problem-solving interactions between mothers and their adolescents.